An unusual front garden in England by Peter Merrett Gardening
I always refer to my creation as the stream garden, and would describe it as a bit of fun with a practical twist.

The living room has a very large window that overlooks this garden so it had to look good from that window year around. Underneath that gravel is rubble and about 15 tree stumps so it is a practical solution. The garden also faces south so I thought it would give me some interesting planting opportunities having a well drained site.

I saw a photo of a bridge similar to this in some book and really liked the look of the pegs coming out of the deck so I experimented and built one.

The whole point was to make it look like a stream between two pools - the pools are a couple of slabs of marble part of a job lot I picked up and really look the part when there is some rain on them.

I have also done two other gardens along these lines for clients.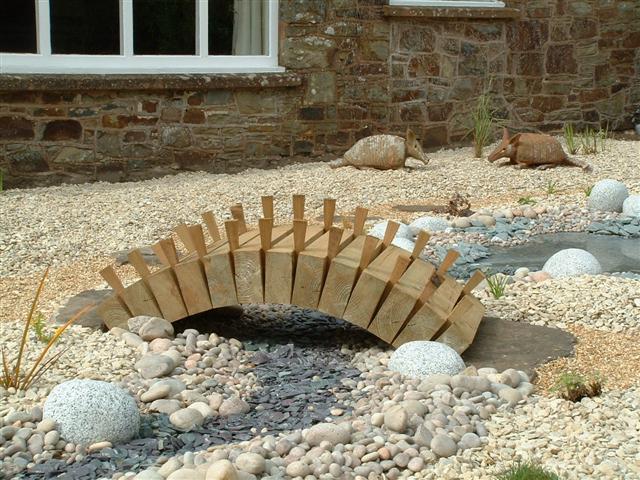 Photographer:- Keith Nash, Wales
The front garden, showing the bridge I built.